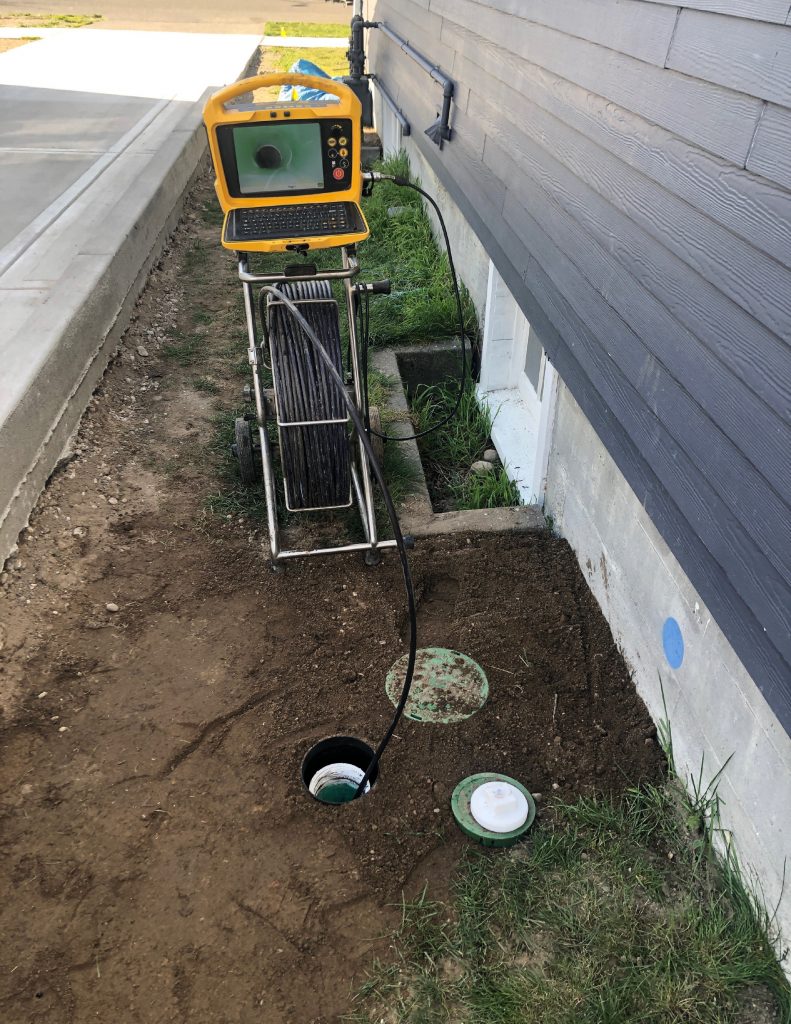 Broken sewer lines can be filthy, disruptive and even hazardous to the health of your family and or neighbors. Protect your family and enlist R&D Construction to repair or replace your sewer line today.
Sewer Video Inspections, Sewer Leaks, Sewer Repair, Sewer Replacement and Trenchless Sewer Repair
It is crucial to get the proper help to repair or replace the sewer lines as soon as possible to avoid further damage.

Our expert sewer professionals are trained to address the following sewer problems:
Broken Pipes: Find and repair pipes that are cracked, punctured or collapsed by shifting soil, frozen ground, settling, etc.
Sewer Blockages: Grease buildup or foreign objects restricting or prohibiting proper water flow of the sewer line.
Corrosion: Pipes have deteriorated and/or broken, causing blockages in the line and restricting water flow.
Bellied Pipes: A segment of the pipe has sunk due to ground or soil conditions, creating a low spot that collects debris and waste.
Leaky Joints: The seals between pipes have decayed or broken, allowing water to escape into the ground surrounding the pipes.
Tree Roots: Tree or shrub roots have invaded the sewer line, causing clogs.
Off-Grade Pipes: Existing pipes that are constructed of substandard or outdated material that may have deteriorated or corroded and need replaced.
Indicators of Sewer Issues:
Backed up toilets and other plumbing fixtures
Strange and seemingly inexplicable lush and green patches on your lawn
An indentation or crack in your driveway or yard
Cracks in your foundation
Floods and sewage seeping into your yard or home
Sewer gas odors
Sinkholes
Compromised sewer lines
Remember, the longer you leave your sewer troubles untreated, the worse they will become!
Our services:
Trenchless sewer replacement
Sewer line repairs
Private sewer lateral replacements
Private sewer lateral repairs
New sewer line installation
Re-routing sewer of sewer lateral
Sewer camera inspection (residental)
Free Estimates
Cleanout installation
Call (253) 539-3040 today and we will show you why R&D Construction has been trusted for more than 20 years. Contact us for fast and affordable service today! We always come highly recommended by our satisfied customers, property management companies, and real estate agents Just look at our reviews!
We are a full sewer contractor: we install new sewer lines for new and old houses. We repair sewer lines that are broken by tree roots that have gotten into pipe installations, clean outs, and we also hydro jet lines that are not working. We can locate where the problem is and dig down and find out what's going on and what needs to be done to repair and fix the problem.